After a night of celebrations on board the boat, the officials came out in the morning to do our paperwork. And they came in force. We had an agent, interpreter, the Port Captain, harbour master, quarantine, customs, parks and wildlife rep and a diver to check that the bottom of the boat was clean from "alien species". After an hour of questioning and inspections we got the all clear… probably because they didn't find the rum stash.
Glorious sunset with the supply ship in the background
These two sea lions had claimed the transom as their own, setting up shop. A bucket of water over their head was enough to convince them to leave
We forked out the cash to organise a cruising permit. This allowed us to stop in the 3 main islands of San Cristobal, Santa Cruz and Isabela. The harbour at San Cristobal is full of Sea Lions. Providing days of entertainment.
Sea lions, or their scientific name, Sea Dawgs, have their own aquatic funpark setup in town
This guy had it all Frack to Bunt, climbing up the slide instead of down.
The Sea lions leave hair, piss and shit everywhere on the boat, so we blocked up the transoms as best we could. All this achieved was a lost fender, and angry sea dawgs purposely taking a dump on our steps.
We had several attempts at taking a tour of the Island. A friend of a friend decided he didn't want to make $150 and left us waiting.
We took a taxi down to Loberia for a walk to look at the locals
Two sea dawgs hanging out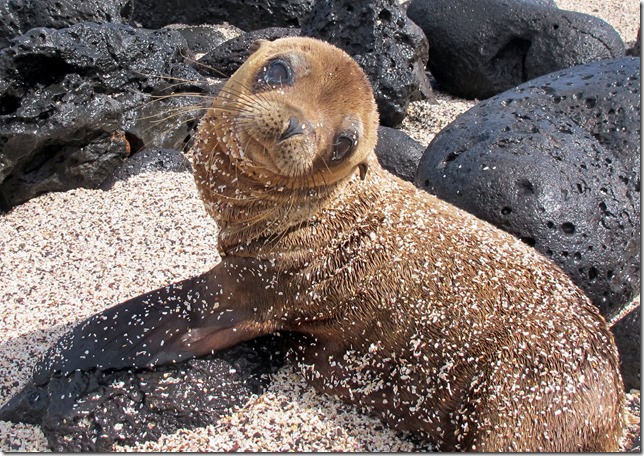 "DO NOT TOUCH THE ANIMALS" yeah right
Rossco "I wonder what will happen if I give this guy a scratch"
Nek Minnit…
Loberias is a world class break, however the calm season has passed and the onshore winds made it unrideable.
With a big southerly swell, it was definitely on…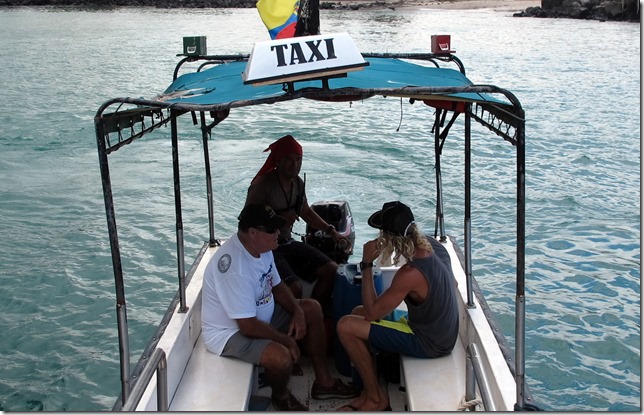 You can't really use your own dinghy in San Cristobal, due to the swell, sea dawgs and lack of room. So you have to catch a water taxi in and out for a $1 each way. The thing is it stops at 10pm, leaving you stranded if you want to have a night out.
This guy somehow managed to get through all the security. As he attempted to bail he tried to climb into the tender and made a dickhead of himself. Jokes on you mate.
Anzac Day came and went, but was not forgotten. The rusty trumpet came out for an impromptu rendition of "The Last Post"
It was a Friday night, and we wanted to have a night out. So to overcome the problem of no Water Taxis, we got a cheap hotel room for the night and left Rossco as officer of the watch. Bucko enjoying entertainment from Manpower
Chook off to a good start.
Apparently it was Toga night at "The Island" Discotech… which had uncanny resemblance, and smell, to Players Nightclub
Rossco and I went for a stroll around the walking trails near the boat
Looking back over the anchorage at Wreck Bay
Charles Darwin wrote his book "Origin of Species" based on a few weeks floating around here a few million years ago on board the HMAS Beagle, on board with Russel Crowe as captain.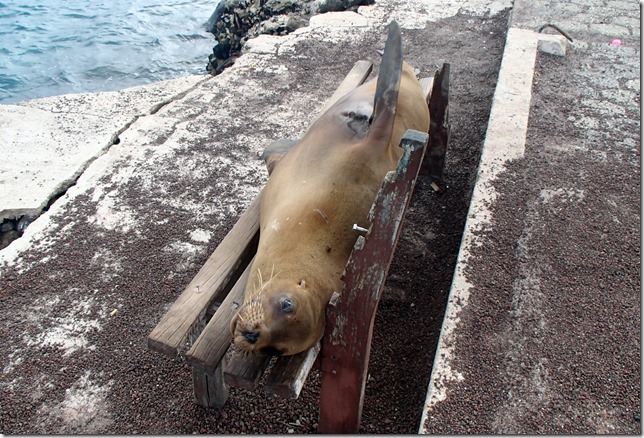 Post walk… AP "Hey mate, mind shoving over a bit so I can sit down" Sea Dawg "Come an inch closer and I'll bite your face off" AP "OK, I'll just stand"
These rafts have been put in place to try and take the dawgs away from the boats
We finally were successful in taking a tour of the Islands. Our non English speaking guide took us around up into the highlands. Horse enjoying the view through the clouds over the Volcano Crater. The islands only freshwater lake.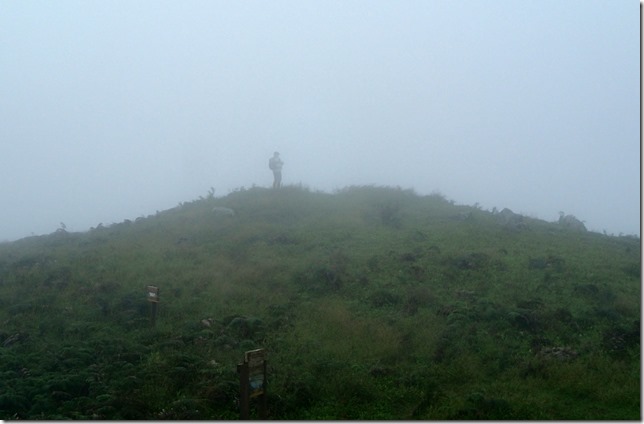 Getting Rossco moving isn't an easy task sometimes, but once he's warmed up there's no stopping him.
The baby turtles at the hatchery. These guys were a few months old, learning how to eat and shit.
This guy was clearly involved in a traffic accident
Chook, forever breaking all the rules.
The Galapagos Finches happy to sit on your hand down at Puerto Chino
Our diesel replenishment had arrived, just as we were about to duck off for a surf
Nearby Tongo reef was pumping for several days which we made the most of. Local Chica Karla, and Danny from Cairns picked us up in a water taxi and took us out there. The biggest days were head high and not many locals to contend with.
The swell dropped off a little, and the water cleared up. So we went for a snorkel, armed with cameras to play with the sea lions.
They are pretty retarded on land, but come into their own in the water
They were intrigued by the GoPro mounted on the end of a broomstick
Seeing what the GoPro tastes like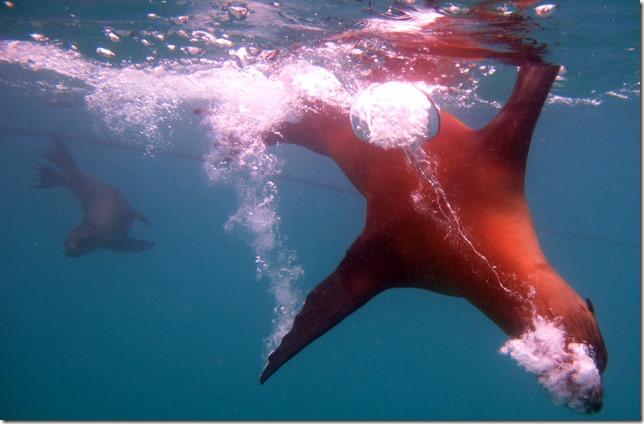 Synchronised swimming between Horse and Dawg
The next day we were back down to Loberias to swim with the Turtles and see if we could get a surf in
Lifeguard on duty
The green turtles come into the bay at low tide to rest and get a clean from the smaller fish. Not to mention a scratch
These green turtles actually never leave the Galapagos and are almost black in colour
The next day, we left early in the morning for the sail to Santa Cruz about 40 miles away. Danny was heading over to Santa Cruz anyway, so we offered to give her a ride. Bucko more than happy to have some female company to chew the ear off
The wind was good, and the lines were put out. Horse cleaning up a good size Tuna
All of a sudden, all 3 lines went off, each with big Wahoos attached.
We kept one of the Wahoo, released 1 and lost 1.
Chook with his prize
Enough fish for 10 solid meals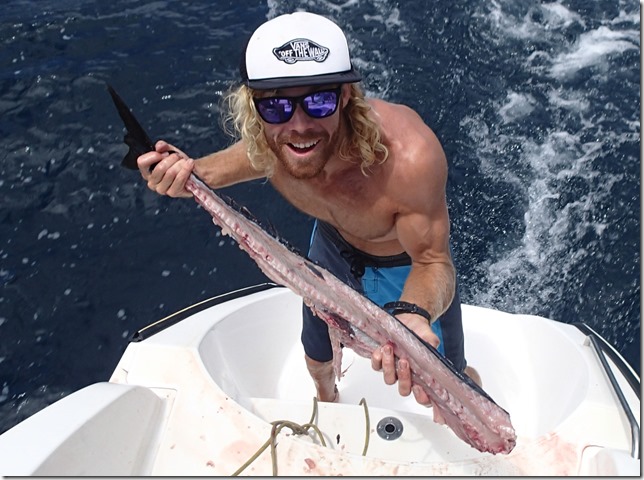 Showcasing the aftermath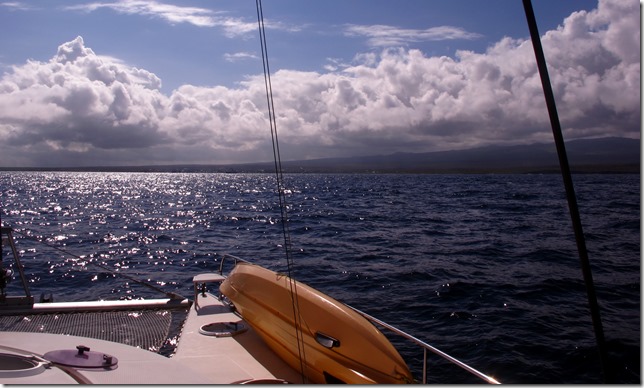 Approaching Puerto Ayora, Santa Cruz mid afternoon
Afternoon beers for the boys…
And cocktails for the Girls
It is unanimous on board that Wahoo sashimi is the best sashimi.
We walked down to the Darwin centre to take a closer look at the giant Tortoises
Lonesome George died recently, he was the last of his species left. Even after locking him up in a pen with 10 hot babes for decades, he never reproduced… Loser. Some would say he had what was coming to him.
We took a 5 minutes taxi out to the Lava Tunnels for a look.
These tunnels are leftover from flowing lava which run for kilometres underground
Bucko, Rossco, Horse, Chook and Golem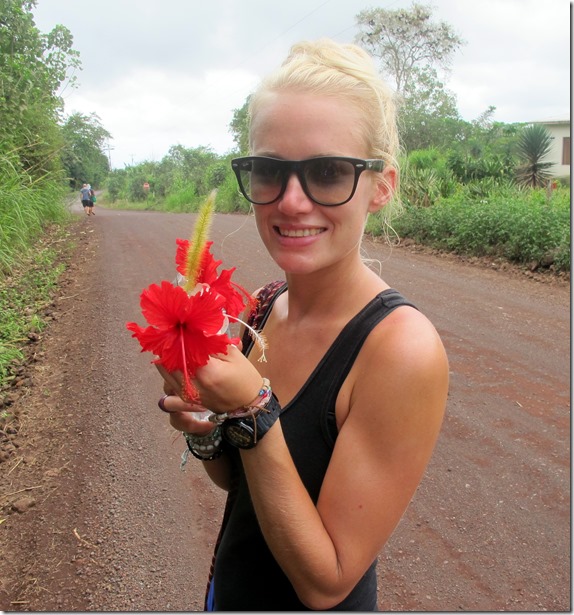 Quick roadside bouquet pickup
Rossco took us out on his last night for dinner and drinks. In the few weeks he was on board, he transited the Panama Canal, sailed a 1000 miles across the Equator, and being the old sea dawg that he is, passed on some of his knowledge to all of us… while we taught him some patience…
Not a fan of food shots… but waffles…. #cleaneating #diet #notevengammin #hashtag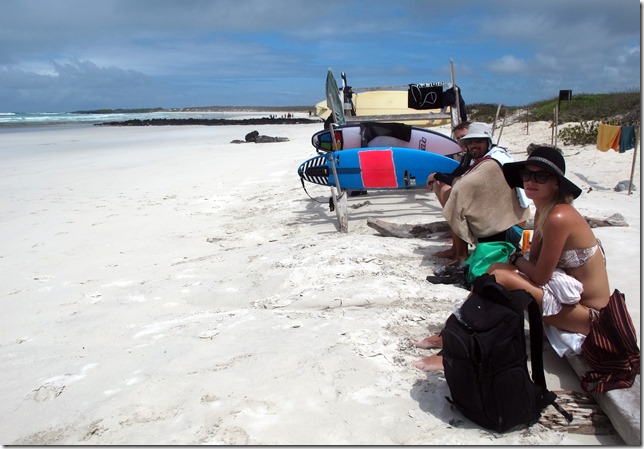 A 30 minute walk south of the town takes you to Tortuga Beach. Which is a beautiful white sand beach which has a nice beach break right out front.
Las Grietas is more remnants of volcanic activity. The brackish water provides a perfect place for an afternoon swim…
and an afternoon jump off the cliff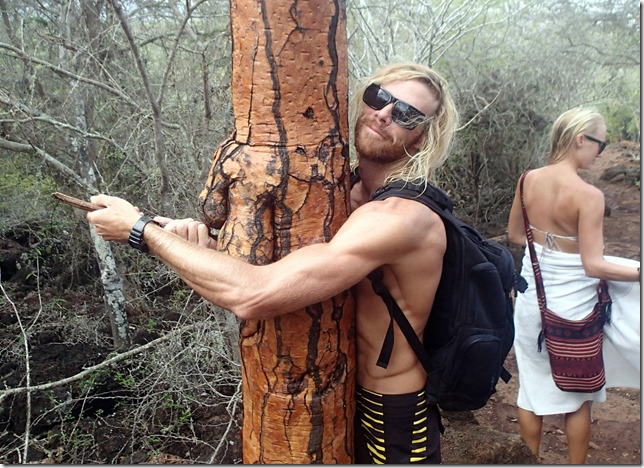 Galapagos Cactus getting a good reach around
Saturday night we took it upon ourselves to have a night out. The kiosks overflow onto the streets…
The bars are well named.
Just a few (dozen) quiet rums ashore.
The young lads from South Africa dropped us home after a night out. These guys have been cruising around with the parents for many years.
Galapagos Pelican. You don't need to have any education in Flora/Fauna to know the name of any living creature here in Galapagos. Just simply place Galapagos in front of it and chances are that's what its actually called.
With Rossco safely on his first of 19 connecting flights back to Gladstone via the whole world, we set sail for a our last stop at Isla Isabella.
We took a detour to sail past Tortuga Island. A spectacular extinct volcano which has since sunk into the ocean
The Blue Footed Boobys were out in force.
As were the Galapagos Penguins
Bucko testing her skills on the slackline at the Pink House bar.
Have a look at the concentration on this blokes face
Bucko and Chook decided to take on climbing the nearby volcano
Years ago, Isabella had a huge problem with goats. Believe it or not, they thrived in this area. So they painted a goat pink, attached a tracker to it, and flew around in a chopper shooting them all except the pink goat. The aptly named "Judas Goat", would then move onto the next herd and the process was repeated until they were eradicated.
The second largest Crater in the world, with Bucko and the second largest bloke in the world.
(Galapagos) Land Iguana
Horses knee was playing up, and I had been up the volcano twice in the last 7 years. So we stayed on the boat to fix up a few things and check over the rig before we set off
View from the top of the rig looking down the town and beach
Horse got a bit heavy on the backfoot back at Tongo Reef and ripped out a fin plug. The Epoxy was pulled out for a solid repair.
Nearby at Las Tintoreas, the (Galapagos) Marine Iguana population seems to be healthy judging by this orgy
Godzilla himself
(Galapagos) Crab. (False)
Trev provided a great way to sneak up on the Penguins. Who are by far the coolest things around here.
Apparently there are only a hundred or so breeding pairs left. And with what is shaping up to be an El Nino year, could further decrease their population
We were slowly provisioning the boat for the 3 week sail to French Polynesia. Bananas are the best food as they slowly ripen over the coming weeks. This bunch of 100 or so cost us $8. Damo's old shirt covering them nicely
With a shitload of Bananas, and cans of Vag on board, we considered ourselves well prepared for several weeks of open ocean.
The swell was on the up so Bucko dropped us down at the local beach break
Dinghy dropoff saves us a good 45 minute walk.
Trev offering this lost soldier a lift.
We had an overnight downpour one night, turning the streets of Isabela into a Venice styled canal estate.
Good weather for the (Galapagos) ducks
and the (Galapagos) Flamingos
Just your average looking (Galapagos) bird watching enthusiasts
The boys rented unreliable bikes and rode down to the wall of tears and some sweet caves for a swim.
Chook at it again…
Not a good sight to see. This boat lost their rig 2 days out from Galapagos. Forcing them to motor 3 days back, and now onto the Ecuadorian mainland to try to get a new rig.
For our last night before we set off, we treated ourselves to a nice dinner out. Complete with waterfront dining, on the now flooded main street.
Gaya, from the boat North Star, joined us for a couple of cold ones
After nearly 3 weeks in the Galapagos, we have scored some great waves, ticked off all the tourist boxes and had a good time hanging out with yachties and locals alike…
With nearly 6000kms of open ocean in front of us, we departed early one morning leaving the anchorage in our wake. I can say now that we made it safely to French Polynesia after a fast 17 days at sea. What's best, is we didn't need to use our engines in that period. But more on that next time…